Subscribe Settings #
In Theme Options ⇒ Subscribe Settings, you can change subscribe settings to enable the top subscribe button on the header section.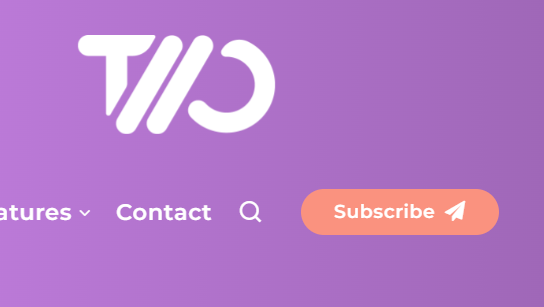 Firstly, you must have a Mailchimp account, if you don't want to use the subscribe form, just leave blank this input field and disable the display subscribe button.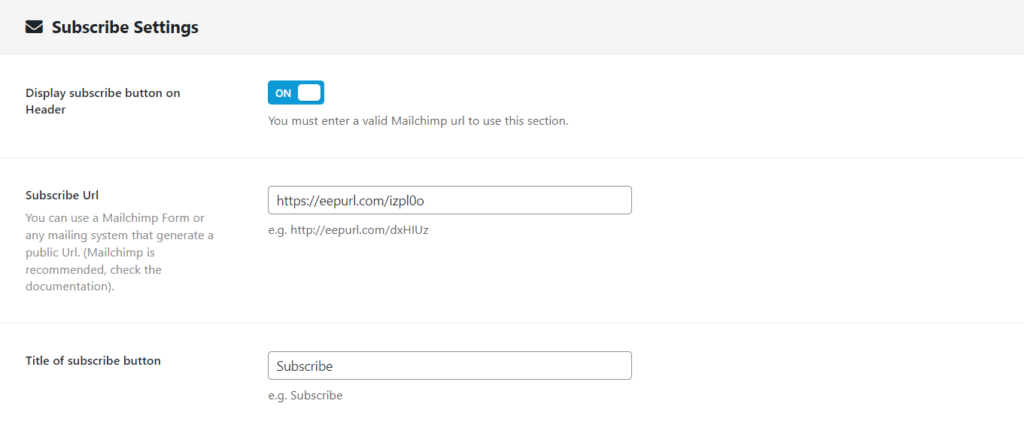 If you already have a Mailchimp Account, you must follow the next steps:
Login into https://mailchimp.com/
Click on Audience on the left side
You will see a submenu, click on Signup forms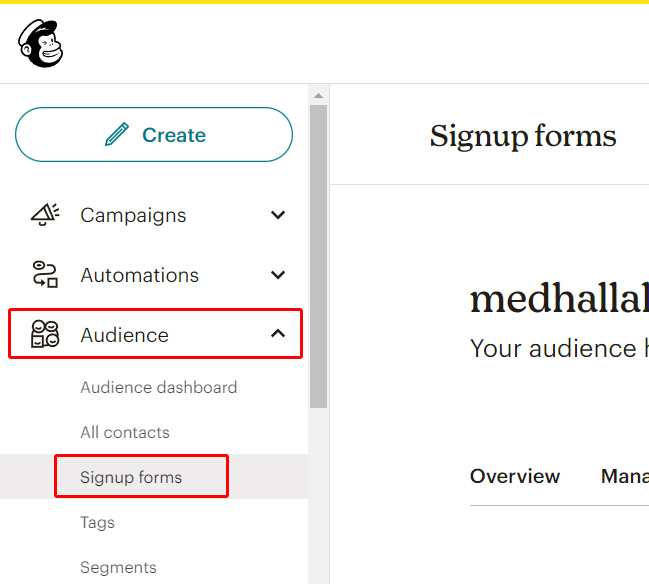 Select form builder.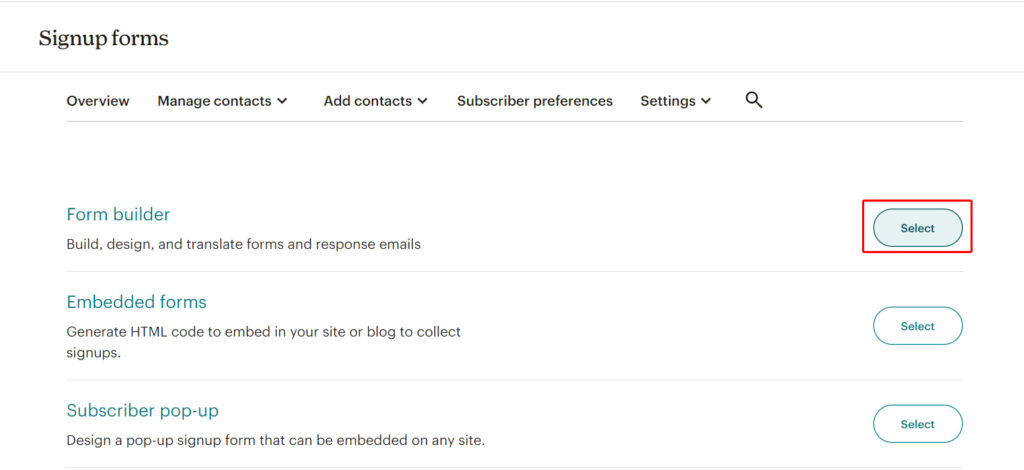 When you finish editing your form, you will see an input text box on the top with the short URL, something like: https://eepurl.com/izpl0o

You must paste that URL into Theme Options ⇒ Subscribe Settings ⇒ Subscribe URL.
Note: if you are using any other subscribe website, you can paste that URL as well, it will work for any URL you paste.
Header Settings #
On header tab, you can change the appearance of the Header.
Footer Settings #
Some secondary options like copyright and a custom logo (only for footer) can be added here.