Two is compatible with AMP official plugin, this will increase the organic SEO and overall speed. The most important about this plugin, all scripts will not work anymore, so you must evaluate if you want to sacrifice functionality over visibility and speed, the main benefits are listed here: https://www.indeed.com/career-advice/career-development/what-is-amp
If you have any element that is not compatible with AMP, it is recommended to remove it with Custom CSS, you can hire a developer if you are not fluent in CSS here: https://studio.envato.com/
The steps to fully enable AMP are:
Go to your wp-admin ⇒ plugins section and search for "amp" install and activate it.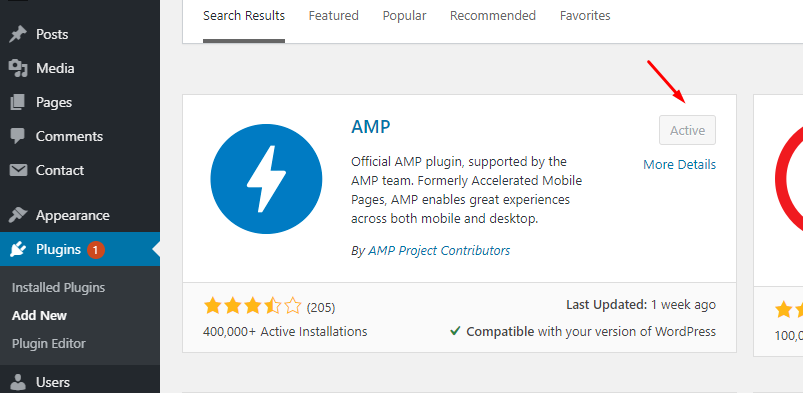 Go to the new section called "AMP" and enable "Transitional Mode" and uncheck "Serve all templates as AMP"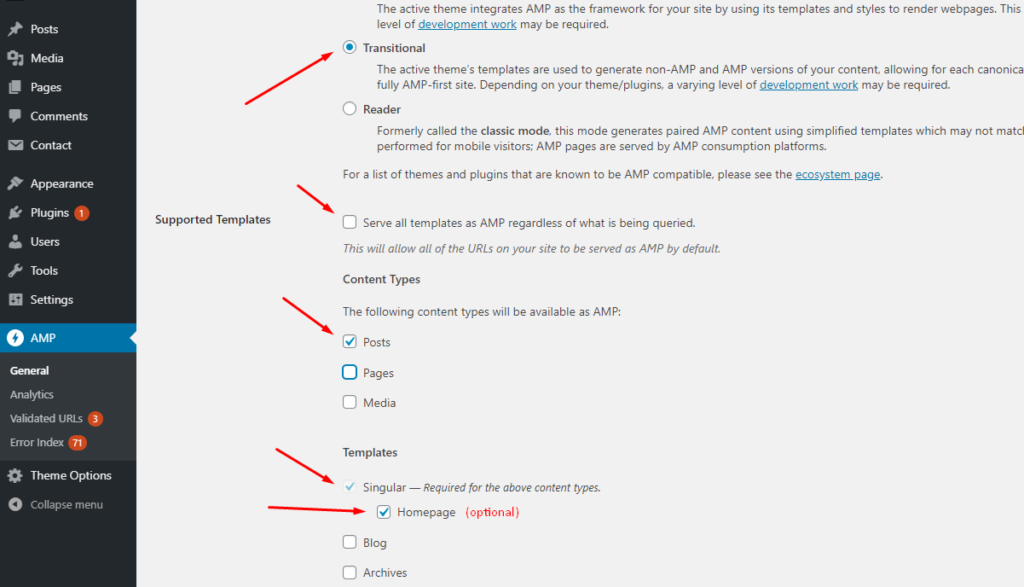 Note: for the moment, Two is compatible with "Singular", "Homepage" and "Blog (in case you have a different page)".
Enable AMP from "Theme Options" section, optionally you can disable Google Fonts to make the pages even faster.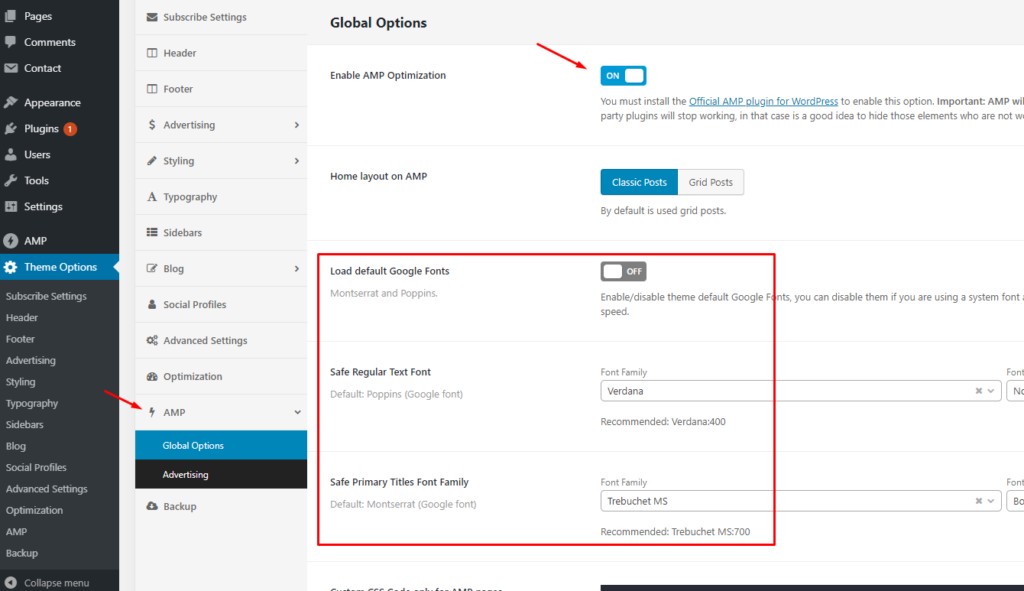 Finally, on a mobile emulator or in your cellphone you can check ?amp parameter is appended to the main URL (that is your AMP URL):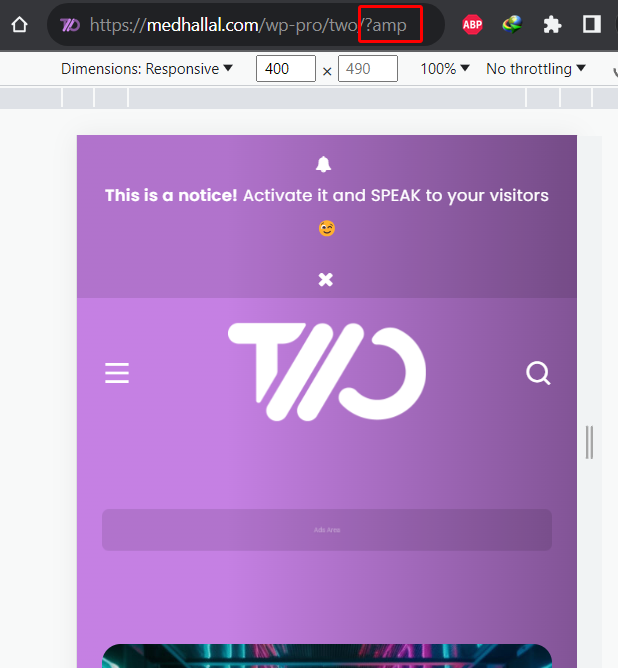 Note: AMP is intended to be used only on mobile devices, desktop features will not work. By default, Google prioritize AMP URL, and it will automatically detect if is a Mobile Device, in that case it will serve that AMP URL.